Achieve Beautiful Results for Your Kitchen Remodeling Project
Are you tired of looking at the same outdated kitchen? Maybe your cabinets are falling apart or you need new flooring? Whatever your kitchen remodeling needs may be, Ntelgrated Maintenance can deliver gorgeous results.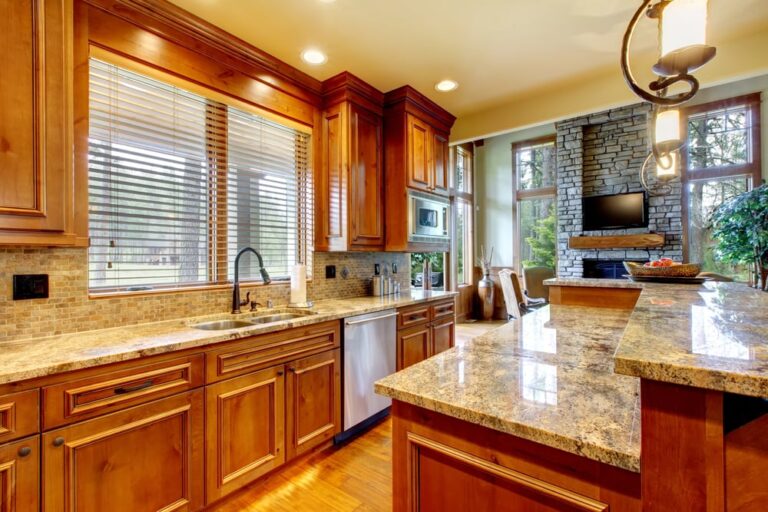 As a 
full-service general contractor
, we've performed hundreds of kitchen remodels over the years. We pride ourselves on giving homeowners the kitchen of their dreams, and we would love to do just that for you. Contact us today for your free project evaluation and quote!
Our Kitchen Remodeling Services
Cabinets:
There's no need to deal with old, worn-out cabinets. Allow us to give you gorgeous new kitchen cabinetry you will love.
Countertops:
We specialize in installing new granite countertops, or any other countertop material you may be interested in. If your countertops are old and damaged, or you simply need a new look, rely on us for great results.
Layout Redesign:
Are you thinking about a complete makeover for your kitchen? We can handle it. Come to us for a smooth, efficient demolition and construction process to revamp your kitchen and make your remodeling dreams come true.
Tile:
When it comes to tile flooring, we have the expertise you want when hiring a contractor to work on your kitchen. We offer decades of experience installing new tile for kitchen remodeling projects and can give you the outstanding workmanship that will keep tile flooring looking great for years to come.
Plumbing & Electrical:
From new lighting to the sink to the plumbing for the fridge, our general contracting services include expertise in plumbing and electrical, so we can get your remodeling project just right.
Request a Free Project Evaluation & Quote!
Ntelgrated Maintenance offers affordable solutions for your kitchen remodeling project and we always stand by our work. We look forward to working with you and welcoming you into our growing family of happy clients. Call us today at  
(224) 716-1307
or fill out the 
online form
 to get started!